.
.
TIME MANAGEMENT
Feeling too Stressed? Is there never enough time in the day to get things done? I have the solution for you.
GET ORGANIZED
Whether at
home or the workplace, your life seems chaotic and full of stress. I can help bring peace to the chaos and freedom from the stress. Let me help you get organized.
It's amazing how fast the market is changing. New Organizational tools are available everyday.

.

I can help you use these new tools or get you organized without the expense of these new supplies. Visit some good Organizational Product web sites listed on my Organization page. Click on
the folder at the left..
SEMINARS
Schedule a seminar for your company. Or contact me for a schedule of seminars being held this year.
CONTACT ME ANYTIME
If you would like more information about my services, please contact me any time by Telephone:
( 801-916-1854 mst ) or
Email: (manageyourmess@yahoo.com)

.

BEFORE & AFTER
See a sample of what I can do with your home, office or business,
and what I can teach you to
do yourself with my Before and After photos.

COMING SOON!


ASK JULIE
Do you have a question about Organization or Time Management? Send it to me. Just click on the excited fellow above.

.
.
.
.
.
Home | Time Management | Organization | Seminars | Before&After | Ask Julie
CONTACT: Julie Schroder <ManageYourMess@yahoo.com>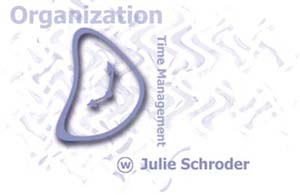 Website and Graphic Design by Candie's Peppermint Graphics
© 2000 Candie A. Witherspoon
ALL RIGHTS RESERVED.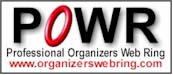 FastCounter by bCentral